KETO TACO PIZZA!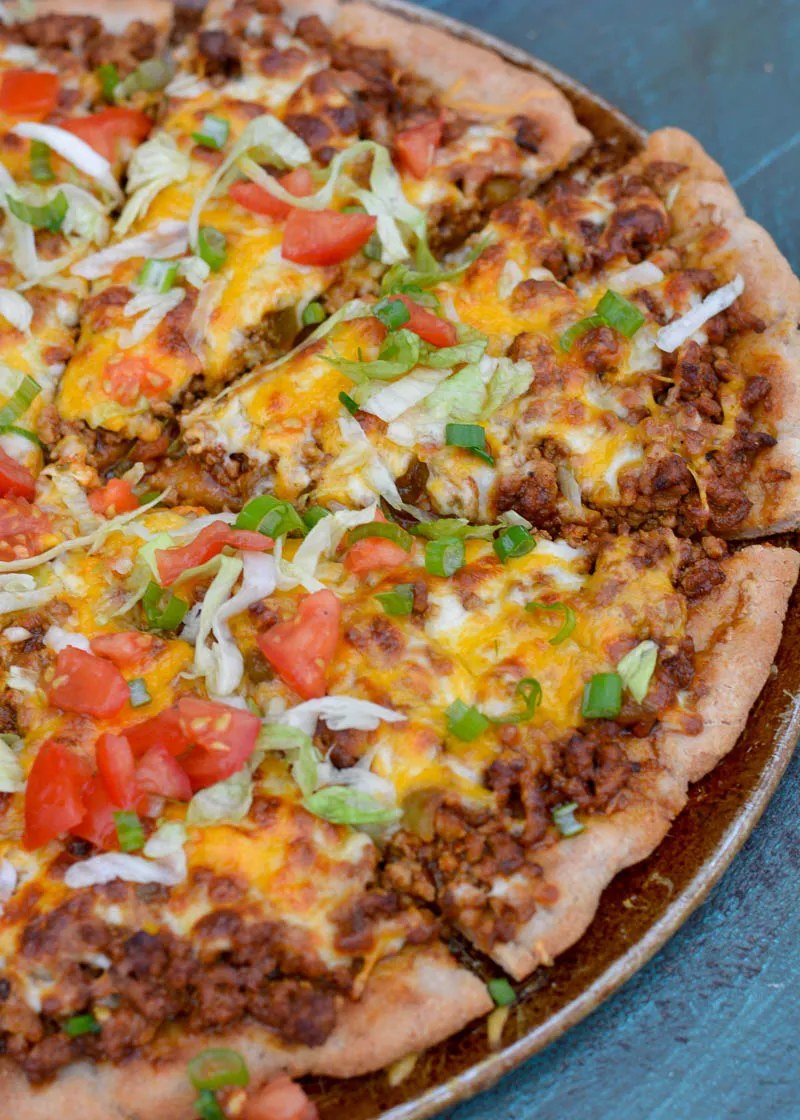 PIZZA CRUST
2 cups shredded mozzarella cheese
2 ounces cream cheese
3/4 cup almond flour
2 tablespoons ground flax meal
1 egg white, beaten until it has tripled in volume (optional, see notes below)
PIZZA TOPPINGS
1 1/2 pounds cooked, seasoned taco meat
1 (4 ounces) can of mild green chiles, drained
1 cup shredded cheddar
1/2 cup shredded mozzarella
1/2 cup lettuce, shredded
1/2 cup chopped tomatoes
1/4 cup green onions, chopped
INSTRUCTIONS
For the Crust:
Preheat the oven to 400 degrees.
In a microwave-proof mixing bowl combine 2 cups of shredded mozzarella cheese and 2 ounces of cream cheese. Heat in 30-second increments, stirring in between until completely melted. Add the almond flour and ground flax meal. Mix the dough well until it begins to form a soft dough, fold in the beaten egg white if using.
Spread onto a greased pizza pan. I had a roughly 10-11 inch crust.
Pre-bake the crust for 7 minutes. It should be slightly brown.
To Assemble:
Spread the prepared taco meat over the crust, top with the drained green chilies, and the remaining shredded cheese. Bake for 7-8 minutes on the top rack, until the cheese is bubbly.
Remove from the oven and rest for 5 minutes. Top with the vegetables and serve immediately.
Free Keto Meal Plan: KETO DIET PLAN FOR BEGINNERS STEP BY STEP GUIDE
---
---