Unstuffed Pepper Soup – y'all this is amazing! 😋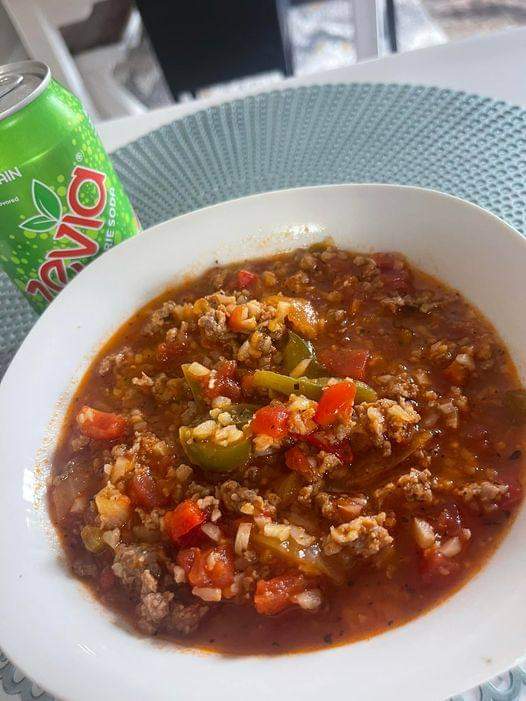 1 pound bulk breakfast sausage
1 (12-ounce) bag frozen bell pepper and onion blend
2 cloves garlic, minced
2 cups vegetable broth
1½ cups marinara sauce,store-bought or homemade
1 (14.5-ounce) can petite diced tomatoes
1 (10-ounce) bag frozen riced cauliflower
1 teaspoon dried basil
1 teaspoon ground dried oregano
½ teaspoon salt
½ teaspoon ground black pepper
For Garnish (Optional):
Chopped fresh parsley
Shredded cheese of choice
1. Put the sausage and pepper and onion blend in a stockpot over medium heat. Cook, crumbling the sausage with a large spoon, until the meat is browned and the vegetables are tender, about 10 minutes. Add the garlic and cook for 1 more minute. Drain any excess fat.
2. Add the broth, marinara, tomatoes, riced cauliflower, basil, oregano, salt, and black pepper to the pot. Bring to a boil, then lower the heat to maintain a low boil; cook until the cauliflower is tender, about 10 minutes. Reduce the heat
to low and simmer for 20 minutes to allow the flavors to develop.
3. Serve garnished with parsley and shredded cheese, if desired
Leftovers can be stored in an airtight container in the refrigerator for up to five days.
---
---