KETO STRAWBERRY CHEESECAKE FLUFF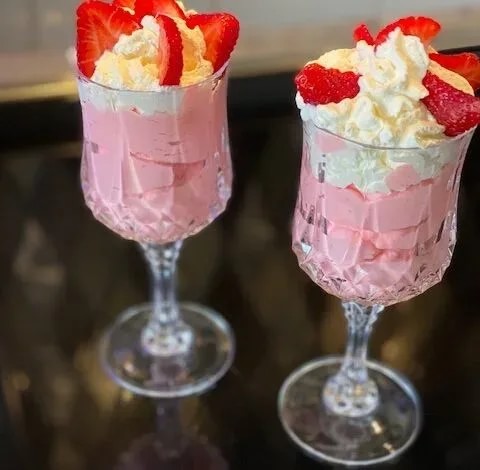 INGREDIENTS
1/2 cup Heavy cream
8 oz Cream cheese (softened at room temperature)
1/4 cup Besti Powdered Monk Fruit Allulose Blend
1 tbsp Lemon juice
1 tsp Vanilla extract
1/2 cup Strawberries (chopped)
INSTRUCTIONS
In a medium bowl, beat the heavy cream until soft peaks form. Set aside.
In a large bowl, beat the cream cheese and powdered Besti, until fluffy. Beat in the lemon juice and vanilla.
Add half off the whipped cream into the cream cheese while beating at low speed, until just combined.
Add the remaining whipped cream to the cheesecake fluff and fold in (do not beat), until uniform.
Fold in the chopped strawberries.
RECIPE NOTES
Serving size: 1/2 cup
Nutrition Facts
Amount per serving. Serving size in recipe notes above.
Calories 300
Fat 30.2g
Protein 4.2g
Total Carbs 4g
Net Carbs 3.9g
Fiber 0.1g
Sugar 3.1g
---
---