Keto Berry Mug Cake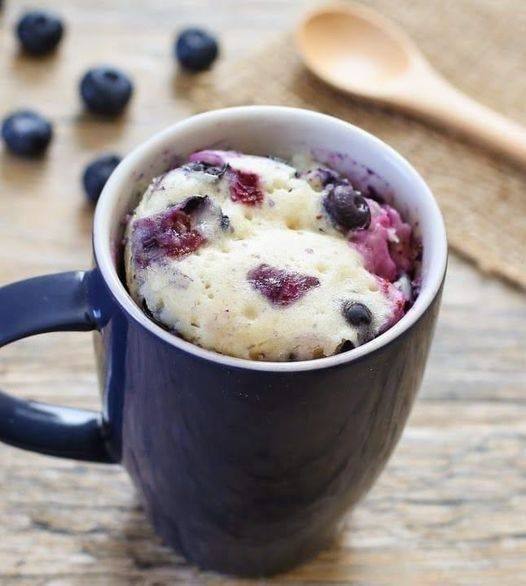 MUG CAKE TIPS
Carefully measure out the coconut flour. A bit too much makes the batter dry.
While it cooks, this cake rises quite high and then will sink back down.
It is best consumed soon after it is cooked.
You can top it with powdered swerve.
Free Keto Meal Plan: KETO DIET PLAN FOR BEGINNERS STEP BY STEP GUIDE
INGREDIENTS
1 tbsp unsalted butter melted
2 tbsp heavy cream
3/4 tsp vanilla
1 large egg
2 tbsp coconut flour
1 tbsp erythritol sweetener granular
1/4 tsp baking powder
6-8 fresh blueberries
INSTRUCTIONS
Except for blueberries, add all ingredients, to a microwave-safe mug.
Until the batter is evenly mixed, mix with a small whisk. On top, gently place blueberries.
At full power, heat the cake in the microwave for about One minute and Forty seconds. A few minutes before eating, let the cake cool.
NOTES
PREFER an 1100-watt microwave. If you are using a different wattage, Adjust time and/or power.
The cake works best with heavy cream.
Prefer Nourished Erythritol Sweetener Granular.
NUTRITION
calories: 361kcal,
carbohydrates: 11g,
protein: 10g, fat: 30g,
saturated fat: 18g,
sodium: 124mg,
potassium: 205mg,
fiber: 5g,
sugar: 2g,
net carbs: 6g
Free Keto Meal Plan: KETO DIET PLAN FOR BEGINNERS STEP BY STEP GUIDE
---
---