Buttery Pecan Snowball Cookies Recipe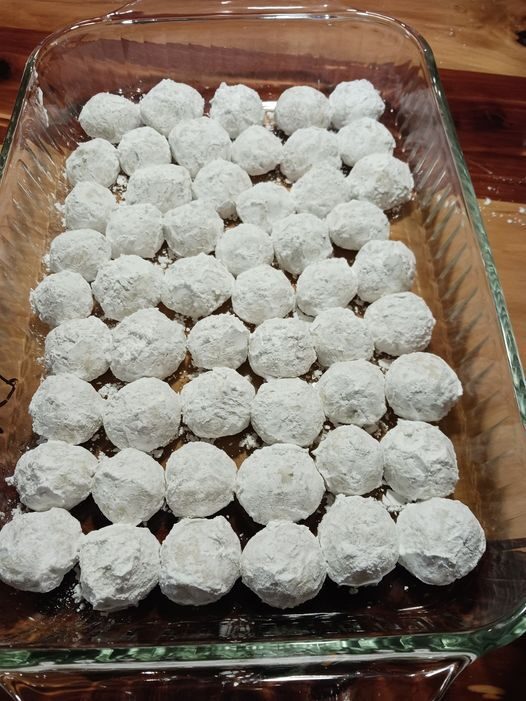 FREE MEAL PLAN : KETO DIET PLAN FOR BEGINNERS STEP BY STEP GUIDE
Ingredients (Servings: 36):
2 sticks of unsalted butter, softened
1/2 cup + 1 cup powdered erythritol (or another keto-friendly sweetener) divided
2 tsp vanilla extract
Pinch of salt
2 1/4 cups almond flour
1 cup finely chopped pecans
Nutrition Information (per serving, assuming 36 servings):
Calories: 100
Total Carbohydrates: 3g
Fiber: 1g
Net Carbohydrates: 2g
Protein: 2g
Fat: 10g
Instructions:
Preheat the oven to 350 degrees F (175 degrees C).
In a mixing bowl, add the softened unsalted butter, 1/2 cup of powdered erythritol, vanilla extract, a pinch of salt, and almond flour. Blend until a smooth dough forms.
Fold the finely chopped pecans into the dough mixture.
Wet your hands slightly to prevent sticking and form the dough into 36 evenly sized balls.
Place the balls of dough on a parchment-lined baking sheet and bake for 12 minutes.
Allow the cookies to cool completely.
Place the remaining 1 cup of powdered erythritol in a shallow bowl.
Roll the cookies in the powdered erythritol until they are coated, and serve.
FREE MEAL PLAN : KETO DIET PLAN FOR BEGINNERS STEP BY STEP GUIDE
---
---