Bacon Wrapped Jalapeño Poppers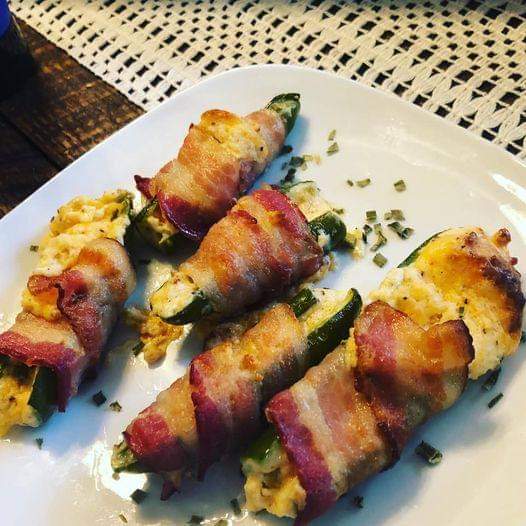 INGREDIENTS:
12 jalapeno peppers
8 ounce block cream cheese softened
1 cup cheddar cheese
1/2 teaspoon onion powder
1/2 teaspoon salt
1/2 teaspoon pepper
12 slices bacon
INSTRUCTIONS:
Preheat the oven to 400 degrees. Line a sheet pan with foil and coat it with cooking spray.
Cut the jalapenos in half lengthwise. Remove the seeds and ribs.
In medium bowl mix together the cream cheese, cheddar cheese, onion powder, salt and pepper.
Fill each jalapeno half with the cheese mixture.
Cut the slices of bacon in half crosswise and wrap each pepper half in a slice of bacon. Use toothpick to secure the bacon.
Arrange the peppers baking sheet. bake for 20-25 minutes until bacon is crispy and browned. Serve immediately.
---
---