Sugar Free Pickled Beets and Carrots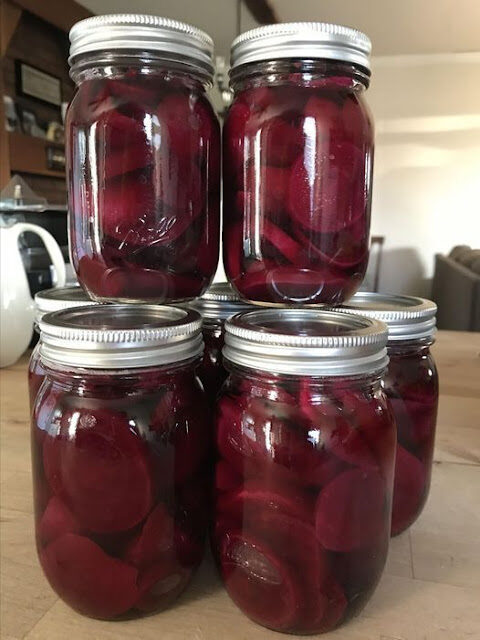 FREE MEAL PLAN : KETO DIET PLAN FOR BEGINNERS STEP BY STEP GUIDE
Prep Time: 10 Cook Time: 10 Total Time: 20 minutes Yield: 2 quarts 1x Category: Snacks Method: Pickled Cuisine: American Diet: Gluten Free
Ingredients
2–3 cups peeled and diced beets
4–6 carrots, peeled and cut into sticks
2 cups filtered water
2 cups apple cider vinegar
1 teaspoon fine salt
4 cloves garlic
2 cloves
2 sprigs fresh dill or rosemary, optional
Instructions
Quick Pickle Instructions
Add the beets to a sterilized quart-sized jar. Add the carrots to another. Add 2 cloves garlic, 1 clove, and 1 sprig of herbs to each jar as well.
Heat the water and vinegar over medium heat in a 2-quart saucepot. Add in the salt.
Bring to a light simmer and stir until salt is dissolved for about 8 minutes.
Pour the brine into the jars until the veggies are submerged.
Let them sit out for 30 minutes on the counter. Then cover with a tight-fitting lid and store in the fridge.
Always use a clean fork to retrieve veggies, and these will last several weeks.
Canning Instructions
Start by boiling your beets and carrots for a few minutes. Then draining and placing in sterilized jars (see notes for how to do this).
Make the brine as instructed above, and pour it over the veggies. Close with a tight-fitting lid.
Bring a large pot of water to boil, with a rack on the bottom, put the jars in the boiling water (carefully), you want the water to come up to an inch from the top. Process for 10-15 minutes.
Remove from the water, let cool, and store in a cool, dry place.
Recipe Notes:
The best way to sterilize a mason jar for pickling and canning is to submerge it in boiling water. A great tip to have a large pot of water with boiling water for this purpose and later to process the jars.
Nutrition
---
---