Pizza from Vinny Guadagnino's book! Prosciutto, mozzarella, and parm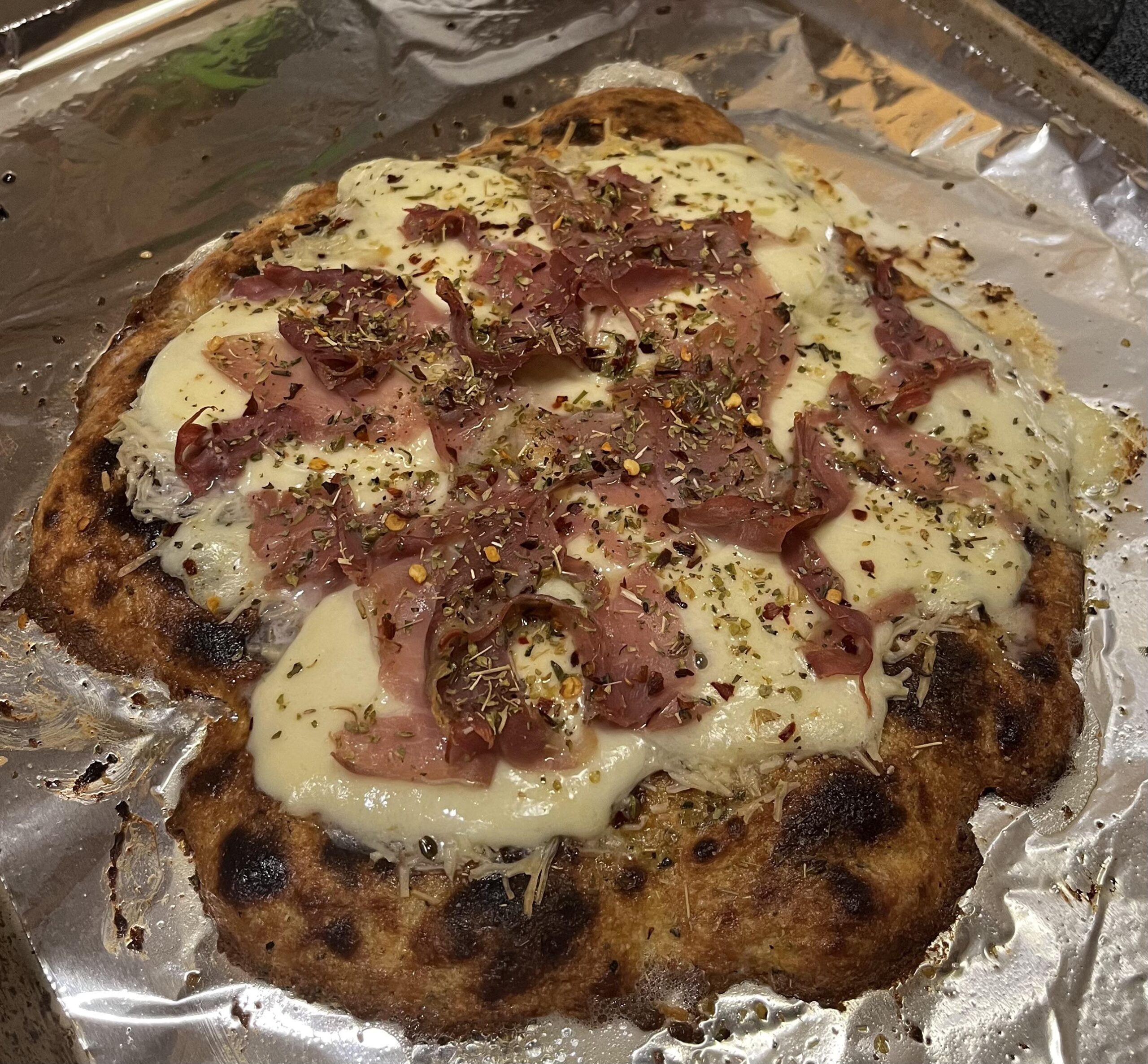 Ingredients:
1 cup almond flour
1 egg
3 tbsp cream cheese
1 3/4 cup shredded mozzarella
Toppings like prosciutto, ricotta
Steps:
Set oven to broil
Mix almond flour with seasonings like oregano, basil, garlic powder, and salt
Melt the cream cheese and mozzarella in the microwave for 1 minute, stir, then another min until fully melted
Combine the melted cheese with the almond flour
Whisk egg. Wait until the mix is cooled so it won't cook the egg, then combine together into a ball
Spread ball out until 1/3 inch thick on grill or baking sheet
Broil until golden, about 4 mins
Remove and heat oven to 425. Top with whatever cheeses, vegetables, meat etc. then bake for about 5-7 mins until fully melted
25 net carbs for entire crust.
---
---