Keto Poolside Dip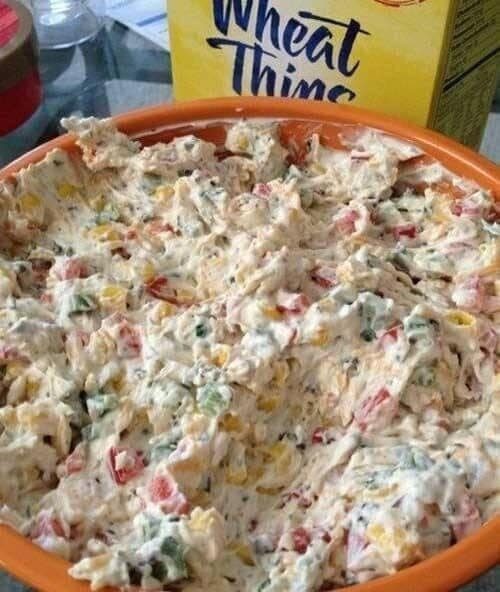 Keto Poolside Dip
Ingredients:
2 jalapeno peppers or 1 poblano pepper
1 red pepper or other ripe red pepper
1/2 cup of sour cream
8 ounces cream cheese, softened
1 package ranch dip mix see note
15 oz riced cauliflower 1 bag, cooked and drained
3-4 ounces sliced olives (small can), optional
Directions:
Chop the peppers.
In a mixer or by hand, cream the cream cheese. When the mixture is smooth, add the sour cream and ranch mix and blend until well combined.
Stir in the peppers, cauliflower and olives.
Serve with celery sticks, cucumber slices, pork rinds or low-carb crackers.
Enjoy!
Nutrition Facts (per serving, makes 12 servings):
Calories: 140
Fat: 12 g
Carbohydrates: 5 g
Fiber: 1 g
Net Carbs: 4 g
Protein: 3 g
---
---