Keto Brownie Bombs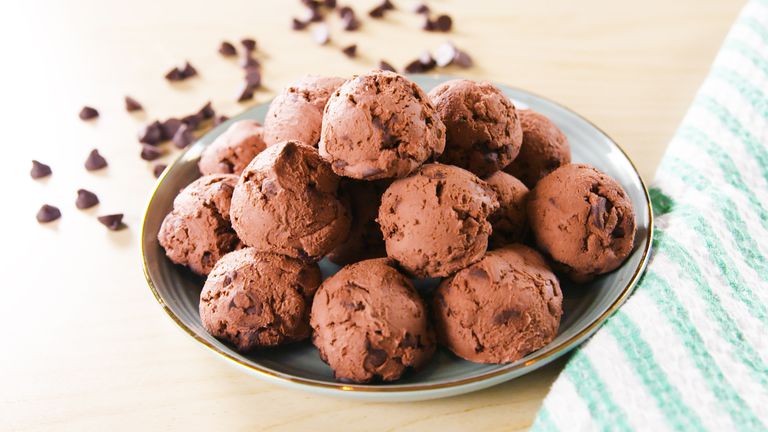 Adding healthy fat to your diet while savoring rich, chocolate brownies? Keto life has never been so sweet!
This low carb dessert has very high fat macros, making it suitable to use as a fat fat bomb recipe.
Ingredients
12 tbsp butter, softened
2 oz dark chocolate, 85% or darker
(or use Lily's low carb chocolate)
1/2 c almond flour
3/4 c erythritol
1/4 c unsweetened cocoa powder
1/2 tsp baking powder
3 whole eggs, room temperature
Directions
Preheat oven to 350 F.
Line an 8″ x 8″ baking pan with parchment paper, covering the bottom and sides.
Place butter and dark chocolate in a microwave-safe bowl. Microwave on high 30 seconds.
In a separate bowl, whisk together dry ingredients: almond flour, sweetener, cocoa powder, baking powder.
In another bowl, beat the eggs, then slowly add the butter and chocolate mixture.
Slowly mix in the dry ingredients, until you until the batter reaches a thick consistency.
Pour the batter into the baking pan and bake at 350 F for 15 to 20 minutes.
Nutrition
Total Recipe: 2192 Calories; 208g Fat (85.4% calories from fat); 32g Protein; 64g Carbohydrate; 32g Fiber.
Per Serving: 182 Calories; 17.3g Fat (85.4% calories from fat); 8g Protein; 5.3g Carbohydrate; 2.6g Fiber.
---
---