Keto Blueberry Lemon Bread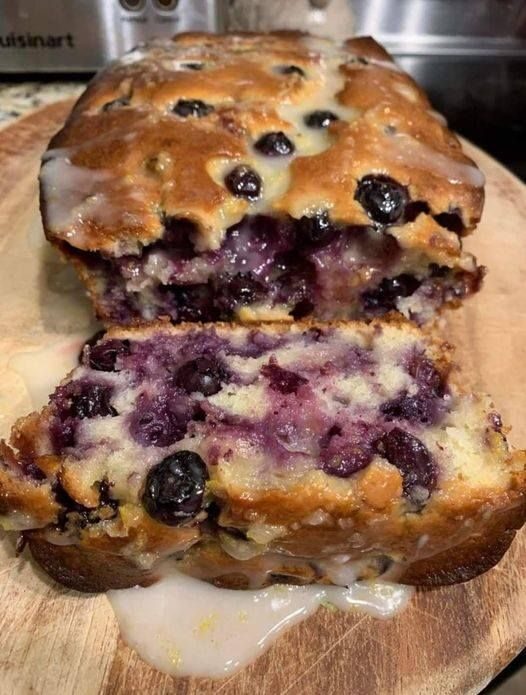 Keto Blueberry Lemon Bread. I love writing easy keto recipes, and this recipe is as simple as it gets.
I knew I'd need treats when I went on a Keto Diet because I don't believe in deprivation. So, I created this.
Perfect for dunking in my Dandelion Root Coffee, this easy keto bread recipe, is not only caffeine-free but a fabulous liver cleanser. Talk about a win-win!
How to Make
All you need to do is throw the ingredients in the food processor if you're wondering how to make Keto Blueberry Lemon Bread, transfer to a pan, then bake. It's effortless!
Keto Dessert Recipe
A quick keto dessert recipe, which makes it more of a sweet bread. It may not seem very dessert-like compared to the other foods you eat if you follow a higher-carb diet, but we love it!
Keto Blueberry Lemon Bread
Servings 16 slices
Free Keto Meal Plan: KETO DIET PLAN FOR BEGINNERS STEP BY STEP GUIDE
Ingredients
(not almond meal)3 cups blanched almond flour
2 tablespoons egg white protein powder
1 teaspoon cream of tartar
½ teaspoon baking soda
¼ teaspoon Celtic sea salt
6 large eggs
1 tablespoon lemon zest
½ teaspoon vanilla stevia
1 cup blueberries, fresh or frozen
Instructions
Pulse almond flour, egg white protein powder, cream of tartar, baking soda, and salt in a food processor
Until the batter is very smooth, pulse in eggs, lemon zest, and stevia
By hand, stir in blueberries
Transfer batter to a greased loaf dish(9 x 5 inches).
For 45-55 min, bake at 350°F
Remove from pan after cooling for 2 hours
Free Keto Meal Plan: KETO DIET PLAN FOR BEGINNERS STEP BY STEP GUIDE
---
---