Keto Big Mac Salad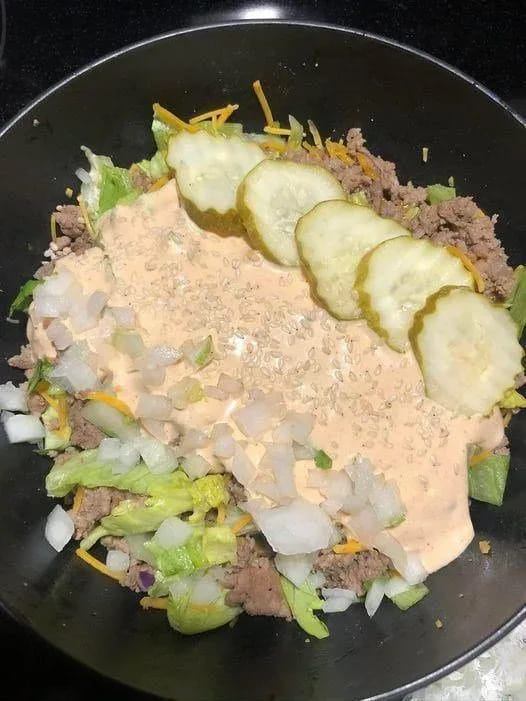 FREE MEAL PLAN : KETO DIET PLAN FOR BEGINNERS STEP BY STEP GUIDE
Keto Big Mac Salad
Salad Ingredients:
1 lb ground beef
1 tsp sea salt
1/4 tsp black pepper
8 oz lettuce or spinach
1 cup tomatoes (chopped)
1/2 small onion chopped (optional)
3/4 cup cheddar cheese (shredded)
1/2 cup dill pickles (diced/chips)
Sesame seeds
Dressing:
1/2 cup mayo
2 tbsp pickles
2 tsp mustard
1 tsp white vinegar
1/2 tsp smoked paprika
1.5 tbsp powdered erythritol
Instructions:
Cook ground beef in skillet with salt and pepper.
Puree all dressing ingredients in blender. Add more water if needed. Refrigerate until ready to serve.
In a large bowl, add lettuce, cheese, tomato, onion, ground beef, and pickles. Top with sesame seeds.
Toss with dressing
FREE MEAL PLAN : KETO DIET PLAN FOR BEGINNERS STEP BY STEP GUIDE
---
---