Keto Avocado Pops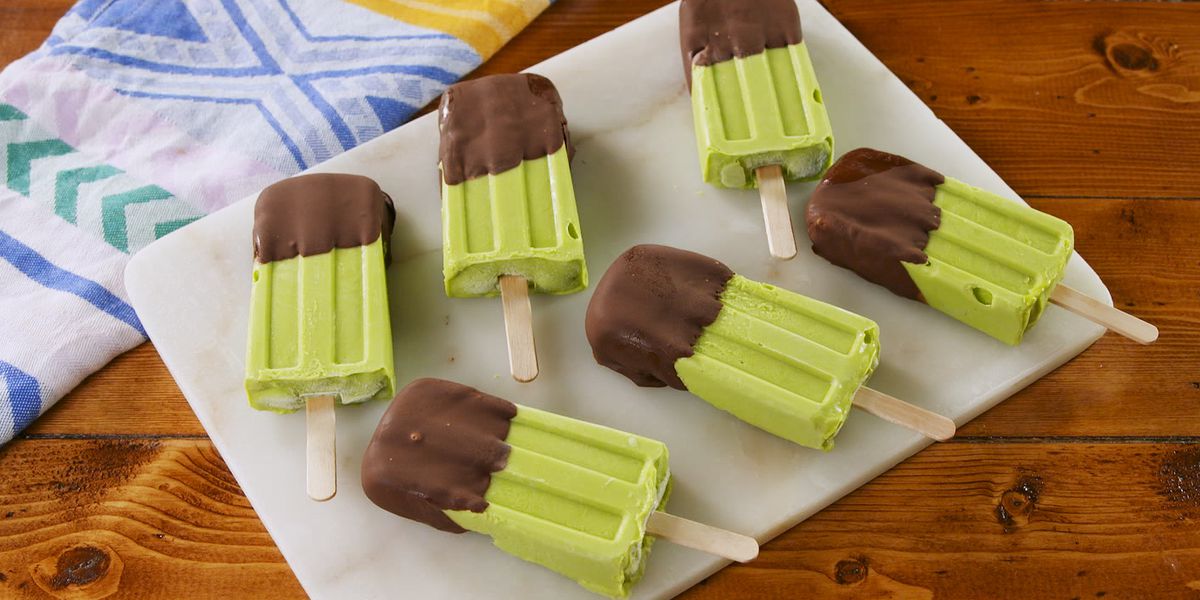 They are all in these delicious Avocado Popsicle Recipe! Not only do these taste great but the really satisfy your keto macros. While they do contain 4 net grams of carbs each they also help your keto diet by packing in 21g of healthy fats!
INGREDIENTS:
3 ripe avocados
Juice of 2 limes (about 1/3 cup)
3 tbsp. Swerve or other sugar alternative
3/4 c. coconut milk
1 c. keto friendly chocolate (such as Lily's)
1 tbsp. coconut oil
Instruction:
Into a blender or food processor, combine avocados with lime juice, Swerve, and coconut milk. Blend until smooth and pour into a popsicle mold.
Freeze until firm, 6 hours up to overnight.
In a medium bowl, combine chocolate chips and coconut oil. Microwave until melted, then let cool to room temperature. Dunk frozen pops in chocolate and serve.
---
---