Home Made Vegetable Cheese Pie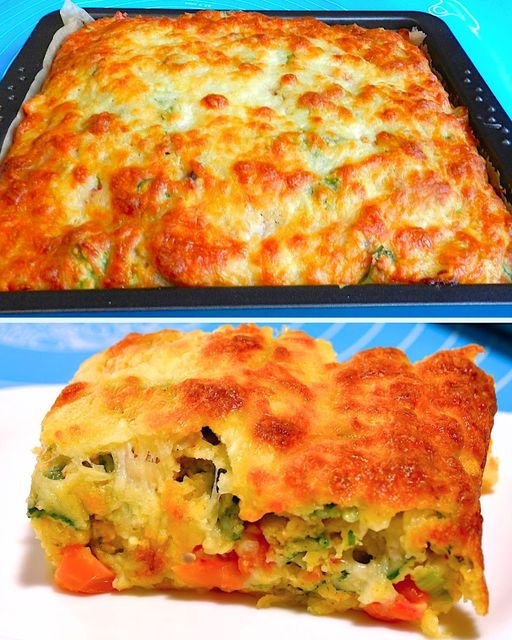 FREE MEAL PLAN : KETO DIET PLAN FOR BEGINNERS STEP BY STEP GUIDE
Ingredients:
3 – 4 large eggs
1.5 tsp salt, pepper, chili, garlic, to taste.
1 cup unsweetened almond milk (or any low-carb milk of your choice)
Onion, tomato, spring onion, paprika, mushrooms, spinach, etc.
1 cup shredded mozzarella cheese
250g almond flour
2 tsp baking powder
1/2 cup melted butter or coconut oil
2 large zucchinis, roughly grated and squeezed
Grated mozzarella cheese for topping
Nutritional Information (per serving, makes 8 servings):
Calories: 320
Total Fat: 27g
Saturated Fat: 13g
Total Carbohydrates: 6g
Dietary Fiber: 2g
Sugars: 1g
Net Carbohydrates: 4g
Protein: 14g
Directions:
Preheat your oven to 400°F (200°C).
In a large mixing bowl, beat the eggs and season with salt, pepper, chili, and garlic to taste.
Add unsweetened almond milk, and stir well.
Add in your choice of low-carb vegetables like onion, tomato, spring onion, paprika, mushrooms, and spinach. Mix well.
Stir in 1 cup of shredded mozzarella cheese.
In a separate bowl, combine almond flour and baking powder.
Gradually add the dry mixture to the wet mixture, mixing well to create a batter.
Stir in the melted butter or coconut oil.
Add the grated and squeezed zucchinis to the batter.
Pour the mixture into a greased baking dish.
Top it with grated mozzarella cheese for an extra cheesy finish.
Bake for 30 minutes or until the top is golden and the pie is set.
FREE MEAL PLAN : KETO DIET PLAN FOR BEGINNERS STEP BY STEP GUIDE
---
---