Fudgy Nut Butter Treat Cups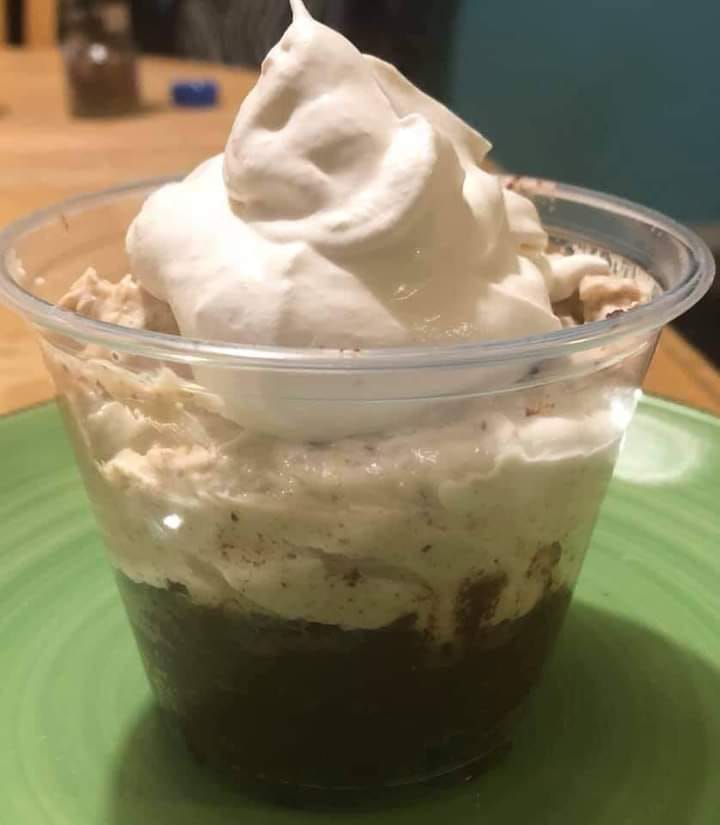 Fudge Base
2 sticks butter softened
1 cup cocoa powder
1 1/2 cup HWC
2 cup confectioners Swerve
2 tsp vanilla
Mix everything together until well mixed. Mixture will be very thick and crumbling.
Place two large spoonfuls into the bottom of 8 dessert cups. Press down and smooth top. Set aside.
Nut Butter Cheesecake Mousse
2 cups HWC
1 cup nut butter of choice
8 ounces cream cheese softened
1 tsp vanilla
I cup confectioners Swerve
Pour HWC into a chilled bowl and whip it, whip it good until soft peaks form. Set it in the fridge.
In another bowl mix remaining ingredients until well blended. Using a spatula gently fold in a little more than half of the whip cream.
Divide mixture among dessert cups, topping the fudge base. Smooth the tops.Whipped Cream Topping
Add 2 tablespoons confectioners Swerve and 1 tsp vanilla to remaining whipped cream and whip again.
Top each dessert cup with a spoonful of whipped cream
---
---