Easy Keto Chicken Soup🥣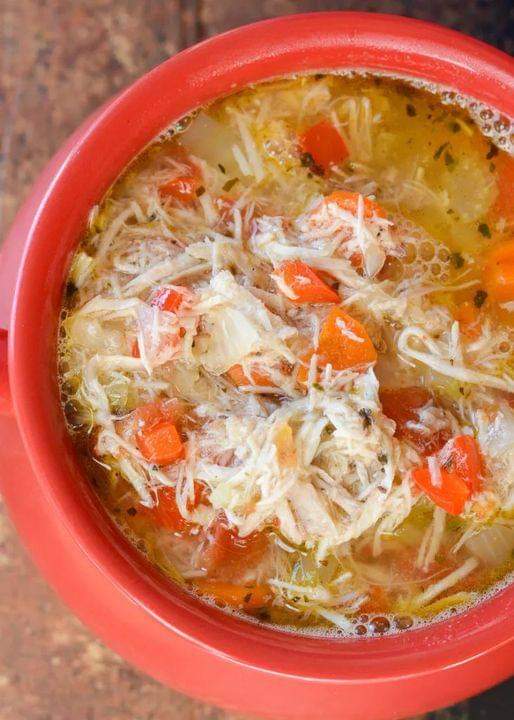 INGREDIENTS
1 tablespoon olive oil
3 cloves of garlic, minced
1 cup onion, chopped
2 cups celery, chopped
2 cups carrots, chopped
1 large red bell pepper, chopped
1 (15 oz) can diced tomatoes, drained
1 tsp salt
1 teaspoon pepper
1 teaspoon thyme
1 teaspoon garlic powder
1 teaspoon onion powder
1 1/2 pounds chicken thighs or breast, cut into small chunks
3-4 cups chicken stock
INSTRUCTIONS
Heat a large dutch oven or stock pot to medium heat.
Add the olive oil, garlic, onion, bell pepper, celery and carrots. Sauté the vegetables for 4-5 minutes, stirring occasionally.
Add the drained tomatoes, chicken broth, spices and chicken.
Bring to a boil and then reduce heat to simmer over low and cover.
Allow the soup to cook 30 minutes covered.
Just before serving remove the chicken and shred, add back to the soup and serve with fresh parmesan, salt and pepper.
---
---