Bell Pepper Pizza🍕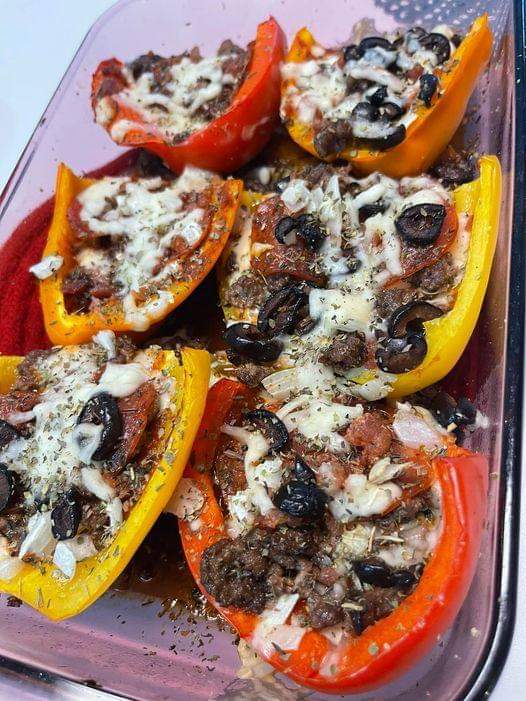 INGREDIENTS
• 3 medium bell peppers
¾ cup sugar-free pizza sauce
• ¾ cup shredded mozzarella
Your choice of toppings (I used, pepperoni, ground chicken, bacon, onions & black olives)
• Olive oil spray
INSTRUCTIONS
1. Preheat your oven to 400 degrees F. Spray a small amount of olive oil spray on rectangular baking dish.
2. Cut the bell peppers in half lengthwise. Remove their core and membranes. You can remove the stem or cut around it gently to leave it intact.
3. Arrange the peppers in a single layer in the prepared baking dish.
4. Layer the filling: Spoon 2 tablespoons of pizza sauce into each bell pepper half. Top with 2
tablespoons of shredded mozzarella, 2 more tablespoons of sauce, and finish with 2 more
tablespoons of mozzarella.
5. Add your toppings. Whatever you desire.
6. Lightly spray the peppers with olive oil. Bake, uncovered, until the peppers are tender and
the cheese is melted, 20-30 minutes. Allow the dish to rest for 5 minutes before serving.
---
---