WWWW Weight Watchers Double chocolate mug muffin – 3 point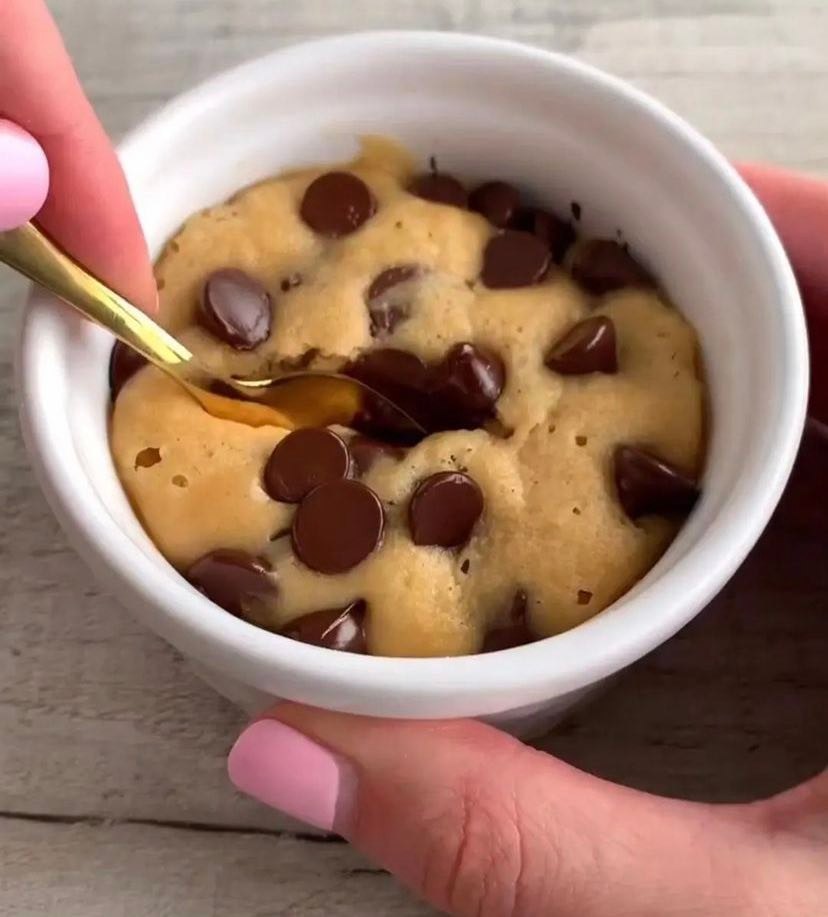 Mug muffins are the perfect quick treat for those nights where you're craving something sweet but can't be bothered with too much cooking. A couple of minutes of prep, followed by a quick zap in the microwave and there you have it!
Ingredients
Banana(s)
1 medium, mashed
Quick oats
20 g
Cocoa powder
1 tsp
Egg(s)
1 medium, lightly beaten
Vanilla bean extract, alcohol free
½ tsp
Fresh dates
2 individual, pitted and roughly chopped
No added sugar dark chocolate
5 g
99% fat-free, plain or natural yoghurt, unsweetened
1 tbs, to serve
Fresh strawberries
2 individual, halved
Instructions
Place banana, oats, cocoa, egg, vanilla and dates into a 300 ml capacity microwave-safe mug or bowl and stir to combine.
Press chocolate halfway into the middle of mixture. Clean inside edge of mug with paper towel.
Microwave on High (100%) for 2 minutes or until muffin starts to come away from the side of the mug. Serve warm topped with yoghurt and strawberries.
---
---