Low Carb White Chicken Enchiladas, Easy & Quick Recipe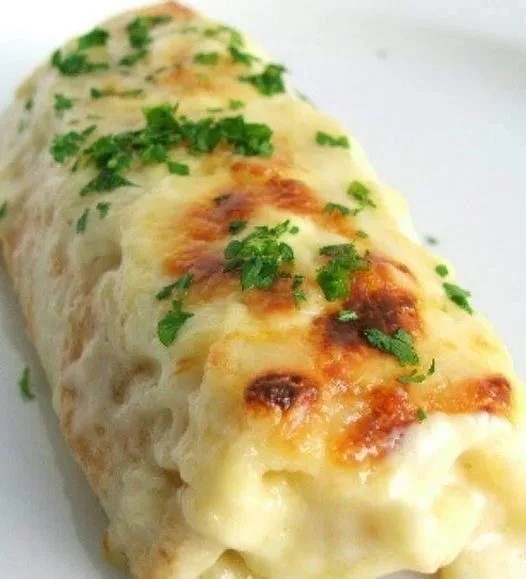 FREE MEAL PLAN : KETO DIET PLAN FOR BEGINNERS STEP BY STEP GUIDE
Low Carb White Chicken Enchiladas. These Keto White Chicken Enchiladas are soft and stuffed with tender chicken and cheese and then topped with an easy-to-make white sauce made with almond flour, butter, chicken broth, sour cream and green chillies. The perfect keto chicken enchiladas recipe to make for dinner!
Our YouTube channel link is here. If you like our channel; please like, share, comment and subscribe to our channel.
They are so easy to make and the whole family will love them! My keto chicken enchiladas are made high-protein, and low-carb, with a delicious white sauce too! They are so easy to make and the whole family will love them!
Ingredients required for Low Carb White Chicken Enchiladas
10 low-carb tortillas or homemade keto tortillas
2 cups cooked shredded chicken this is about 2 large chicken breasts, pre-cooked
2 1/2 cups shredded Monterey Jack cheese
3 tablespoons butter
8 ounces cream cheese
1/2 cup heavy whipping cream
FREE MEAL PLAN : KETO DIET PLAN FOR BEGINNERS STEP BY STEP GUIDE

3/4 cup chicken broth
2 – 4 ounce can of diced green chilies drained
Sour cream for topping
Cilantro for topping
How to prepare Keto White Chicken Enchiladas with Cream Sauce:
 1     We have to precook the chicken or we can use rotisserie chicken, shredded and then set it aside.
2     Take a large saucepan over medium-high heat and add the butter, cream cheese, heavy cream, 2 cups of Monterey Jack cheese, diced green chillies, and chicken broth and mix it well till it turns smooth and creamy.
3    Take a 9 x 13 casserole dish and add 2 to 3 tablespoons of shredded chicken and add shredded cheese into each tortilla and roll it up.
4    Place the tortilla face down in the casserole dish so the enchilada doesn't unroll.
5    Continue till each tortilla is filled and placed in the dish.
6    Then pour the cream cheese over the enchiladas and top it with a half cup of remaining shredded cheese.
7    Bake it for 20 to 22 minutes till the dish is fully warmed and the cheese is melted well.
8    Then turn the heat up to brown the cheese.
9    Sprinkle with cilantro and serve with a dollop of sour cream.
10   Enjoy!
Nutritional Information for Low Carb White Chicken Enchiladas
Serving: 1serving | Calories: 332 | Carbohydrates: 4.4g | Protein: 22.8g | Fat: 25.4g | Fiber: 2g | Sugar: 1.4gPost navigation
FREE MEAL PLAN : KETO DIET PLAN FOR BEGINNERS STEP BY STEP GUIDE

---
---