Keto Taco Casserole | Dorito Casserole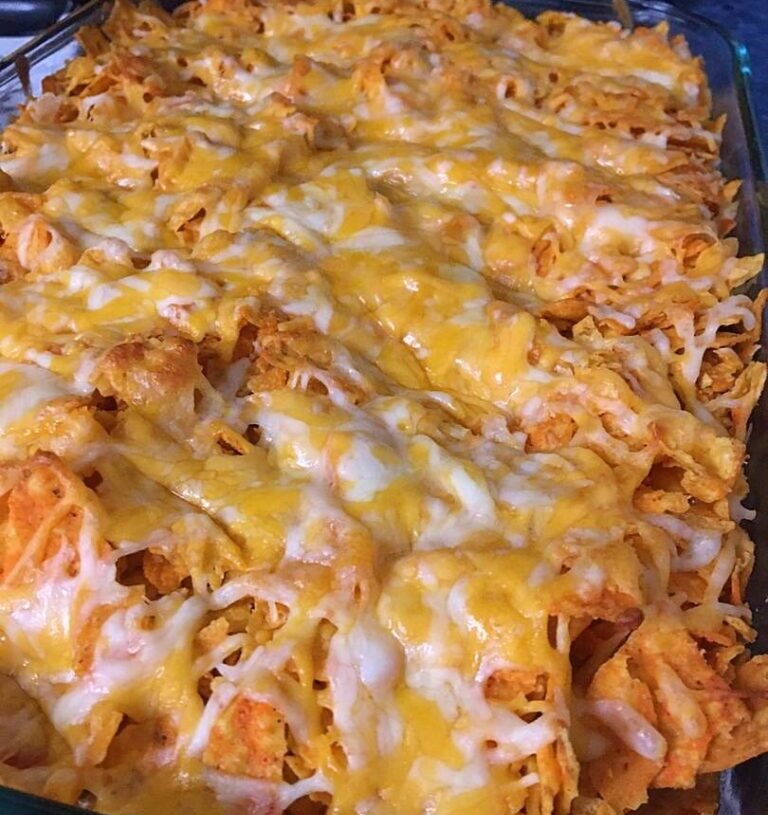 FREE MEAL PLAN : KETO DIET PLAN FOR BEGINNERS STEP BY STEP GUIDE
A deconstructed taco – into a casserole! Add some pork rinds and keto Dorito seasoning and you've got a Dorito casserole. Very versatile and 100% keto friendly.
Ingredients
350g mined beef
1 tbsp taco seasoning
1 cup (250ml) salsa – no sugar added
3/4 cup (200g) sour cream
1.5 cups (175g) shredded cheese
2-3 tsp keto dorito seasoning
Pork rinds
Instructions
In a pan over medium heat, cook your minced beef until it is brown and no pink colour remains.
Stir in the taco seasoning and 1/2 of the salsa. Take off heat.
In a mixing bowl, whisk together the sour cream and 1/2 (100g) of the shredded cheese. Set aside.
(Optional) Take your casserole dish and place a layer of crumbled pork rinds to cover the bottom. Sprinkle the dorito seasoning on top.
Scoop the beef mix into the casserole dish, on top of the pork rinds (or cover the bottom of the dish if skipping the pork rinds)
Pour the rest of the salsa on top of the beef and spread it around but don't mix thoroughly.
Spoon the sour cream/cheese mixture and spread on top of the salsa.
Lastly, sprinkle the remaining shredded cheese as the final layer.
Bake at 400°F / 200°C for 20 minutes or until the top has browned nicely.
Serve!
Notes
This makes roughly 6 servings.
Nutritional Information per serving: :
---
---