Keto Salmon Burgers with Avocado Coleslaw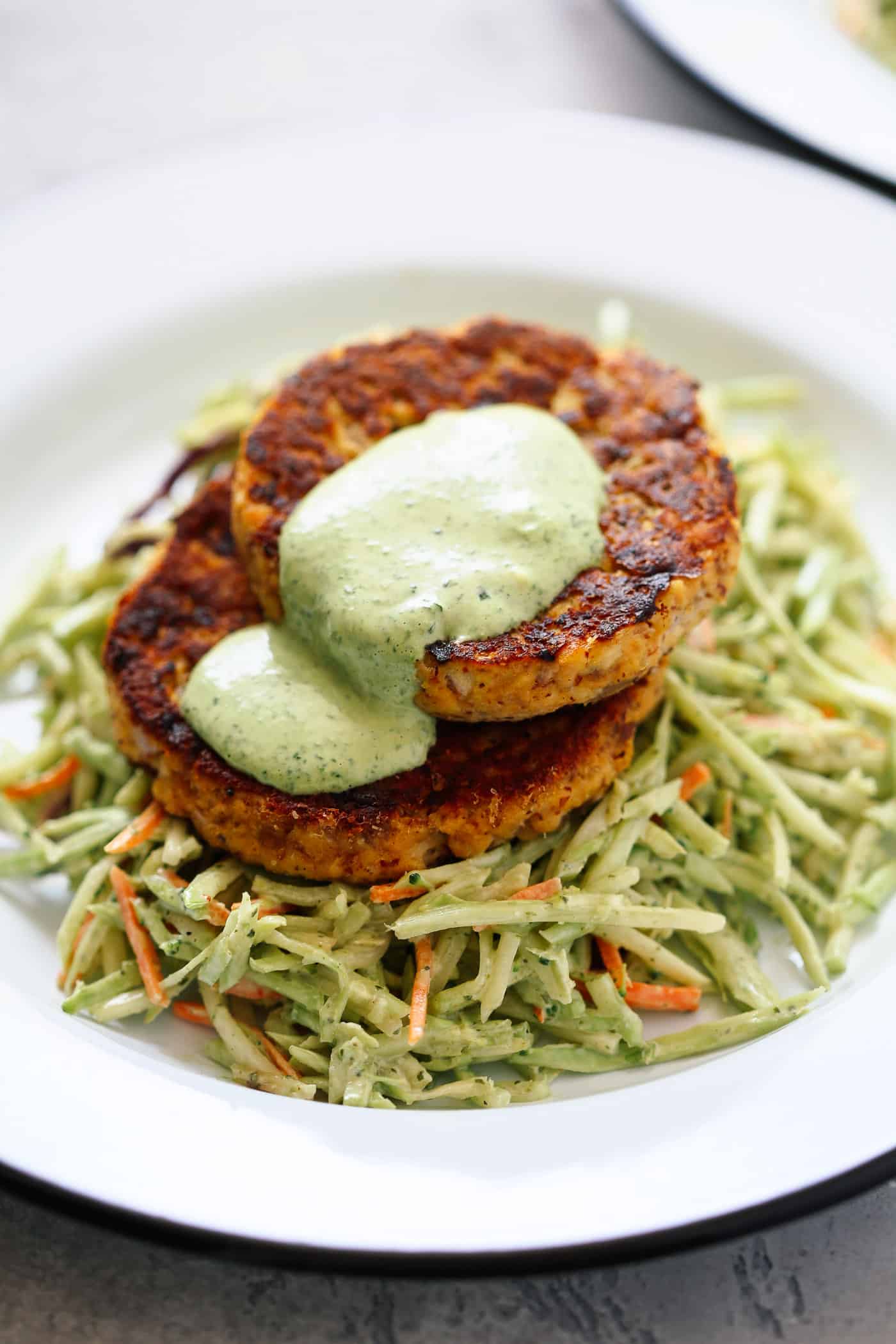 Ingredients:
FOR THE SALMON PATTIES
1 6oz. can wild salmon canned or fresh salmon
1 medium egg
½ cup almond flour
1/4 cup white onion, minced
1 tablespoon lemon juice
1 tablespoon fresh parsley, minced
1 small garlic clove, minced
Kosher salt and freshly ground black pepper, to taste
1 tablespoon olive oil for cooking
FOR THE AVOCADO COLESLAW
¼ cup creamy avocado sauce
12 oz bag of broccoli, carrots, red cabbage slaw
Directions:
1. Add all the ingredients for the salmon burger in a medium size bowl. Mix everything together.
2. Heat olive oil on a non-stick pan on the stove.
3. Form into 4-6 burgers. Handle carefully the patties because they fall apart easily when they are not cooked.
4. Cook for about 3-5 minutes on each side until golden brown.
5. Make the coleslaw: place all the ingredients for avocado coleslaw in a large bowl and mix well. Serve immediately or place it in the fridge for about 30 minutes before serving with the salmon patties.
---
---