Keto Cheesy Chicken Fritters
Keto Cheesy Chicken Fritters
Keto Cheesy Chicken Fritters. Welcome back. Today I present to you a very delicious and wonderful recipe. These homemade chicken pies are very easy. It is crispy on the outside, juicy and delicious on the inside. This recipe is low-carb, as it contains only a gram of carbohydrates. These are perfect for an appetizer or side dish to prepare your weekly meal. I will not dwell on you, continue with me the method of preparation.
Free Keto Meal Plan : KETO DIET PLAN FOR BEGINNERS STEP BY STEP GUIDE
Ingredients for Keto Cheesy Chicken Fritters
1.5 lb (700g) skinless boneless chicken breast
2 medium eggs
1/3 cup almond flour
1 cup shredded mozzarella cheese
2 Tbsp fresh basil – finely chopped
2 Tbsp chives – chopped
2 Tbsp parsley – chopped
1/2 tsp garlic powder
a pinch of sea salt and fresh ground black pepper – or to taste
1 Tbps olive oil – or more to fry
Instructions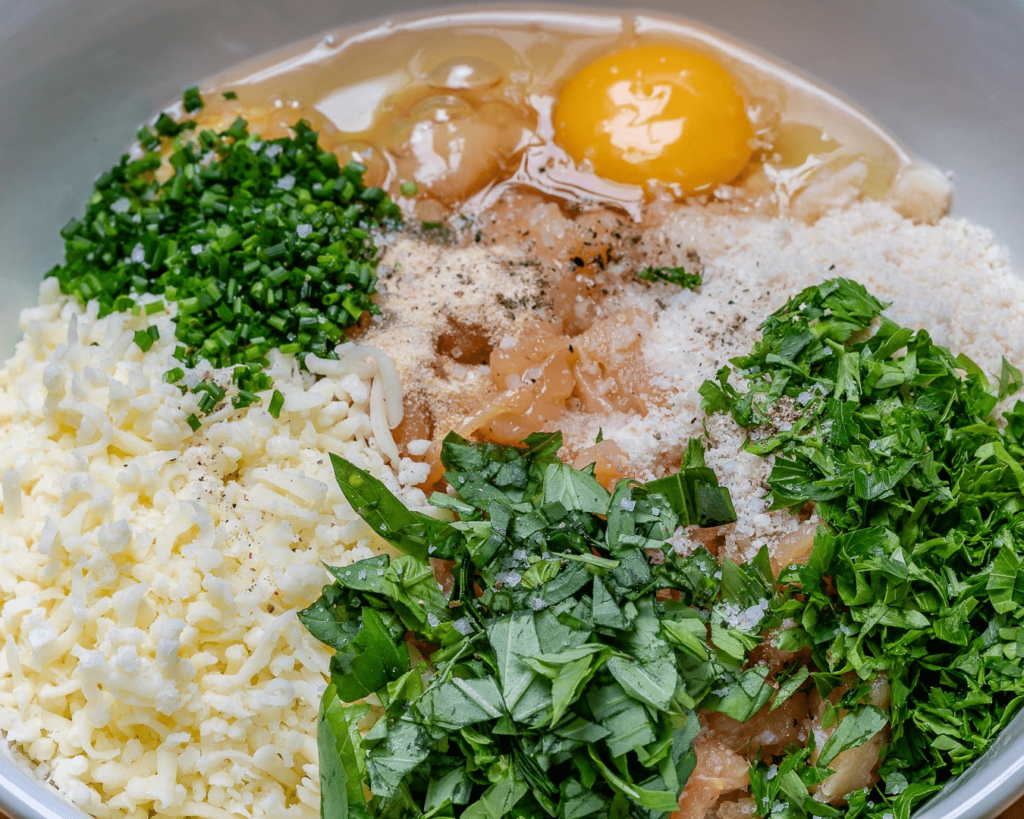 Free Keto Meal Plan: KETO DIET PLAN FOR BEGINNERS STEP BY STEP GUIDE
01- Place the chicken breast on a chopping board and using a sharp knife, chop it into tiny pieces, then place them in a large mixing bowl.
02- Into the large bowl, stir in almond flour, eggs, mozzarella, basil, chives, parsley, garlic powder, salt, and pepper. Mix well to combine.
03- Heat oil in a large non-stick pan, over medium-low heat. With an ice cream scoop or a large spoon, scoop into the chicken mixture and transfer it to the pan, then slightly flatten to create a fritter. Don't overcrowd the pan, cook the fritters in batches, about 4 per batch.
04- Fry until golden brown on both sides, about 7-9 minutes. Keep in mind that you need to cook them at medium-low temp, otherwise they will burn on the outside but won't get well cooked on the inside.
Nutrition
Free Keto Meal Plan: KETO DIET PLAN FOR BEGINNERS STEP BY STEP GUIDE
| | |
| --- | --- |
| fat | 21 g |
| cholesterol | 212 mg |
| sodium | 405 mg |
| potassium | 691 mg |
| carbohydrates | 3 g |
| protein | 47 g |
---
---