KETO CHEESECAKE BITES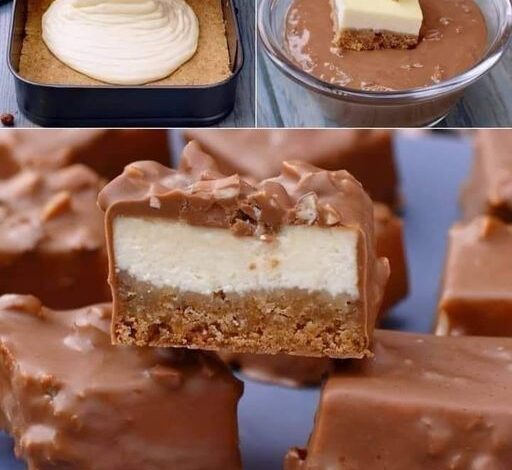 FREE MEAL PLAN : KETO DIET PLAN FOR BEGINNERS STEP BY STEP GUIDE
PREP: 15 MINS
TOTAL: 8 HRS 15 MINS
YIELD: –+ bites
SERVING SIZE: 1 bite 
CHEESECAKE CRUST
1 cup Almond Flour scoop and level method
2 tablespoons Crystal Sweetener
3 tablespoons Unsalted Butter melted
½ teaspoon Vanilla Extract
¼ teaspoon Salt
¼ teaspoon Cinnamon
CHEESECAKE BATTER
8 ounces Cream Cheese equivalent to 1 packs, at room temperature
2 tablespoons Sour Cream
2 teaspoons Lemon Juice
½ cup Sugar-free Powdered Sweetener
1 teaspoon Vanilla Extract
12 Raspberries
CHEESECAKE CRUST
Cover the bottom of a 9-inch x 5-inch loaf pan with a piece of lightly oiled parchment paper keeping the sides hanging out for easier removal later.
In a large mixing bowl, combine almond flour, melted butter, erythritol, vanilla, cinnamon, and salt. Stir with a spatula to combine and form a sandy mixture that sticks together if pressed in your hands. If too dry, add 1 teaspoon extra melted butter or water.
Pour the crust mixture into the prepared pan and press firmly into the bottom of the pan. Use your fingers or the back of a spoon to smooth the surface. Refrigerate while making the filling.
NO-BAKE CHEESECAKE FILLING
In a large mixing bowl, beat with a handheld whisk the softened cream cheese, sour cream for a maximum of 1 minute.
Stop the beater, add in powdered erythritol, lemon juice, and vanilla extract. Keep beating until everything comes together. Taste the filling and add an extra 1-2 tablespoons of powdered erythritol if not sweet to your liking. Set aside at room temperature.
Transfer the cheesecake batter onto the loaf pan covered with the cheesecake crust.
Use a spoon to distribute the cheesecake filling evenly all over the pan.
Press down the 12 raspberries on top – the recipe makes 12 bites, so you will have 3 raspberries per row over 4 rows – see picture above to help you.
Freeze 1-2 hours to slightly firm up the cheesecake filling.
When the cheesecake filling is firm enough but still soft enough to cut through, remove the pan from the freezer.
Use the hanging pieces of parchment paper to transfer the cheesecake bar onto a chopping board and cut it into 12 small rectangles.
Optional – (this adds about 1g of net carb per bite) Melt chocolate chips and coconut oil in a mixing bowl in the microwave. It takes about 60 seconds to melt.
Then use two forks to dip each cheesecake bite into the melted chocolate, wait a few seconds above the bowl to let the excess chocolate run out into the bowl.
Place each bite on a lightly oiled wire rack and freeze again to set the chocolate shell.FREE MEAL PLAN : KETO DIET PLAN FOR BEGINNERS STEP BY STEP GUIDE
---
---