Keto Blueberry Pancakes with almond flour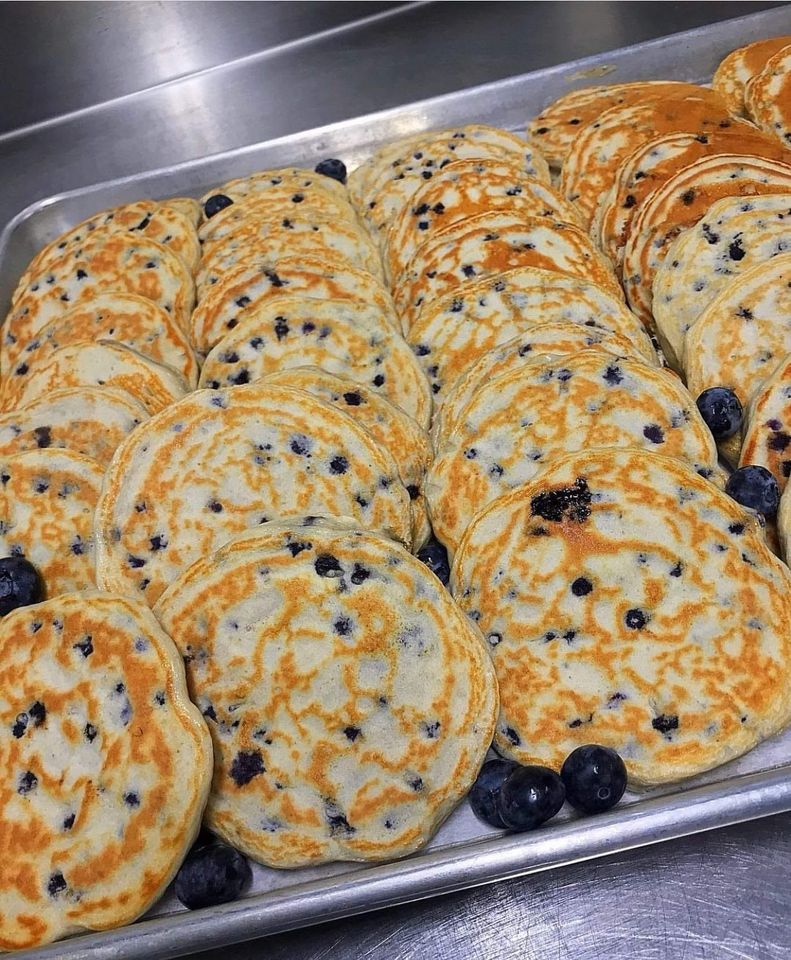 Keto Blueberry Pancakes with almond flour
Keto Blueberry Pancakes with almond flour , These Keto Blueberry Pancakes are awesome! Whether you are on the keto diet or living a keto lifestyle or just looking for a yummy gluten-free and low carb breakfast, this keto blueberry pancakes recipe is the way to go!
Ingredients for Keto Blueberry Pancakes with almond flour
4 large Eggs
110 g Cream Cheese
145 g Almond Flour (5.1 oz)
3 tablespoons Erythritol or 1/4 teaspoon stevia drops
2 teaspoons Vanilla Extract
1 teaspoon Baking Powder or 1/2 teaspoon baking soda
80 g Blueberries or frozen
INSTRUCTIONS:
Add all the ingredients into a blender, except the blueberries.
Blend on high speed until creamy and smooth. If some batter sticks to the bottom or sides of the jug, stop the blender, and use a spatula to unstick the batter on the sides/bottom. Blend again for a few more seconds.
Pour the batter into a mixing bowl and stir the blueberries. Let the batter rest for 3 minutes.
Heat a non-stick pancake griddle or crepe pan under medium heat. Rub the surface of the pan with a piece of absorbent paper covered with a teaspoon of coconut oil or butter
Pour 2 tablespoons of batter per pancake (not more), or it won't be easy to flip them without breaking, especially if you use heavy fresh blueberries.
Cook gently, about 2-3 minutes, or until you see bubbles forming on the surface and the sides start to dry. Now flip on the other side and keep cooking for a few more minutes until golden brown.
Serve with sugar-free monk fruit syrup or butter.
HOW TO STOR PANCAKES
Store in the fridge for up to 3 days in an airtight container. Rewarm in a pan, microwave, or toaster.
You can freeze the cooked pancakes in ziplock bags and defrost them the day before. Rewarm either in a pan or toaster.
NURITIONS: Amount Per Serving
| | |
| --- | --- |
| Calories | 99kcal |
| Fat | 8g |
| Carbohydrates | 2g |
| Proteins | 4g |
---
---