Home Made PIZZAGNA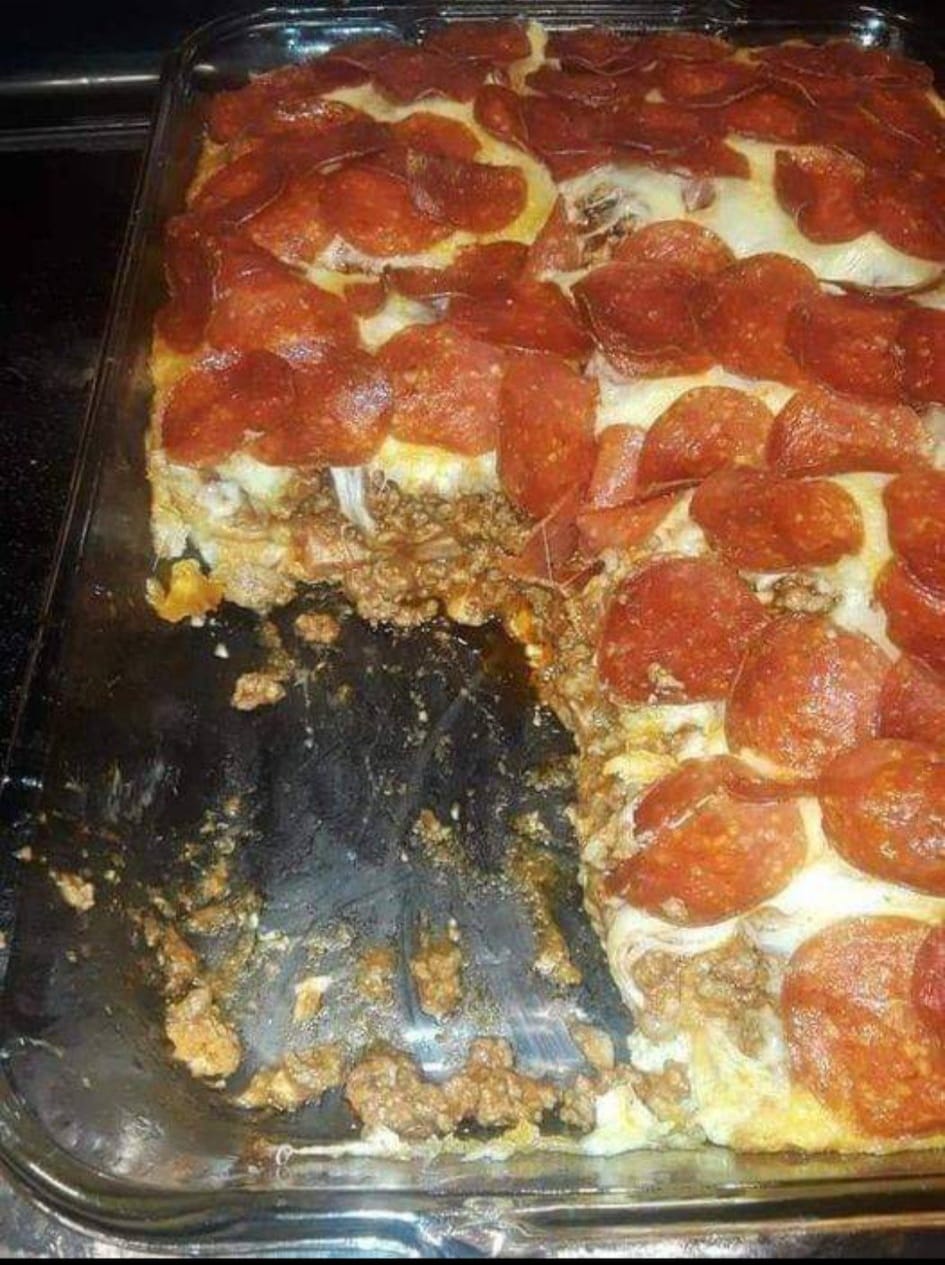 PIZZAGNA
INGREDIENTS
1 jar of preferred pasta sauce
2 cups shredded mozzarella cheese
¾ cup pepperoni slices
¾ cup Canadian bacon or cooked pizza sausage
INSTRUCTIONS
Preheat oven to 350F
Spray a 9×9 baking dish with nonstick cooking spray
Dice pepperoni and Canadian bacon slices. Also an option to use cooked sausage or any other pizza topping.
In the baking dish, pour about half of a cup of the pasta sauce and spread it out evenly on the bottom of the dish. They will spread out in size as the cook and absorb liquid from the sauce.
Sprinkle a generous layer of shredded cheese and pizza meat onto the
Cover with and repeat the layer process. Sauce, cheese, meat, a
Finish the final layer with a little more sauce, lots of cheese and meat.
Pour extra sauce around the sides of the assemble pizzagna are covered.
Cover the baking dish with foil and place in the oven on a middle rack.
Bake the pizzagna covered for 35 minutes.
After 35 minutes, remove the foil and cook for an additional 15 minutes.
Remove from the oven and let cool for at least 10 minutes… ((I will share my personal keto recipes and daily fitness guide ebook for weightloss and fitness check my profile pinned post)Cut and serve…. I don't know how many carbs but can't be much lol
---
---